We are going to talk about small business web design packages in a minute but first, just to give some background, I opened Worldwide Web Designs in 2017 and have loved every minute of it. Well almost every minute of it. One thing I always dreaded is when a family member or friend hears I build websites for a living and they ask for one. Don't get me wrong, the support from them is great but each time I think the same thing…. "You have no idea what you are getting yourself into". As I begin to explain all the different ways their site could be built, or what website hosting is or how SEO works or any of the other countless things a web designer has to go through with a client, I see them get overwhelmed and regret asking in the first place.
This is how a traditional web design agency operates. First, a business owner decides it's time for a website. Next they go to an agency and have an initial consultation. Then the business owner and the agency spend weeks emailing back and forth before the business owner finally spends thousands of dollars on a website. Then they also have to pay the agency a monthly fee for hosting and maintenance. In my opinion, this is not a smart way to do business.
The other option the business owner has is to try and do it themselves through a program like Wix, Squarespace or Shopify and that's even worse. While platforms like that make it easy to get a website online, less than 20% of users ever even publish their website. But even if they do, design skills take skills! I cannot tell you how many horrible websites I see on a daily basis. While you might not notice them as much as a web designer, I am sure you come across them as well. When a website is poorly designed it reflects badly on a business. It shows their potential customers that they don't care about quality and they don't pay attention to detail. I could talk about their bloated code and bad SEO as well but you're not here for that, you're here to learn about small business web design packages.
Full disclosure – We obviously think the Monthly Website Packages at Worldwide Web Designs are the best but this blog post is not meant to be an ad. Well, it's not meant to be just an ad. There is valuable info in here! All I am going to do is lay out some facts about what some of these companies do so you could watch out for them and know what questions to ask if you come across one. If I forget to cover something specific or if you have any questions please don't hesitate to comment below or visit our support page by clicking here.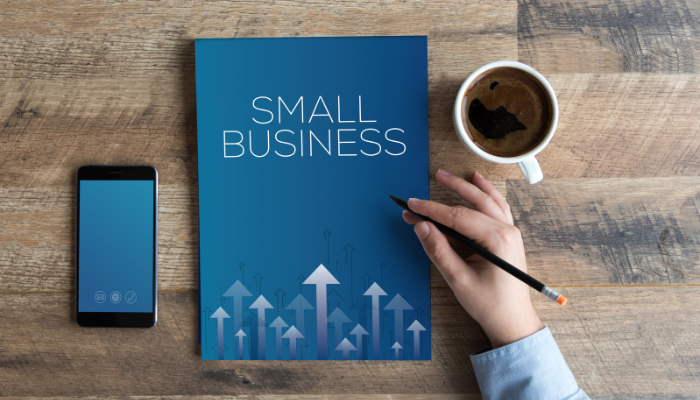 Avoid Setup & Cancellation Fees
A lot of pay monthly web design packages have what is called a "setup fee". Worldwide Web Designs does not have a setup fee but out of the 10 pay per month web design agencies we looked at, 7 of them do. The setup fee is what the agency charges their customers to setup the website. In my opinion, this completely defeats the purpose of having a pay monthly website. It usually costs the same as going with a traditional agency but what is even worse is it feels like they are trying to trick the customer, hiding the fee until it's time to pay. So even if you do not go with us, make sure whoever you are going with does not have a setup fee or any other type of hidden fees.
Plan Ahead
So you know you want a website but do you know the functionality you want it to have? Having the right functionality can make a massive difference in your business. Here's a good example… Recently I hired a local pest control service. They came to my house and did a great job but about a week after the job was complete I received my bill in the mail and the only option to pay was by sending a check. I know that is a normal form of payment, especially for the older generation but it does not make sense in 2023. My bank doesn't even give out checks, meaning my only other option was to drive 30 minutes to their main office and pay in cash.
Now, they have a website and overall it is pretty well designed but it lacks invoicing and customer management functionality. Something like that can make a world of difference, not only for them but also their customers. Everything could have been managed on their website. They could have had customer management software allowing customers to book an appointment time. They could have had a billing system that made it easy to pay online with a credit or debit card. Most of these payment systems even offer help when it comes to taxes. Even though they provided a great service because of how hard it was to pay them, I will not be using those services again.
Try and think ahead of time, what features could help your business run more effectively? If you would like some ideas on what functionality could help your business run more efficiently, just let me know what industry your in by commenting below or by sending us a message on our support page.
Know What Each Package Includes
Picture this – you're at a car dealership, and you've just fallen in love with a sleek, shiny, new car. But when you're handed the keys, you find out it doesn't come with the leather seats, or the sunroof, or even the satellite radio you were imagining. You're left sitting in a car that looks great on the outside but is missing all the elements that would make it truly enjoyable for you. Don't let your website be that disappointing new car!
Web design packages can be like that car dealership; they'll dazzle you with the exterior but sometimes they're lacking the necessary features on the inside. You need to make sure you understand exactly what you're getting before you sign on the dotted line.
Each package from each agency is different and provides a unique set of offerings. Whether it's the number of pages, quality of the hosting, frequency of maintenance, SEO services, or even technical support – you have to be crystal clear about what's included in the price. This understanding is key to avoid any future "surprises" down the road. Make sure to ask questions like "If I want to have you change a picture a month from now, will it cost me any money?" or "How long do your updates take?". Not to brag but if you were asking Worldwide Web Designs the answer would be "No, it won't cost you any money" and "It will be updated in less than 24 hours".
Alrighty then, let's wrap this up.
Navigating the world of web design can feel like you're lost in a foreign city without a map. There are so many options to choose from, so many technical terms to understand, and so many potential pitfalls to avoid. But, like anything in life, the key to a successful journey lies in preparation and understanding. Understanding what you need your website to do for you is the first step in making a wise decision. Once you've got that nailed down, finding the right package should be a breeze. As always, if you have any questions, concerns or just want to chat about your website needs, don't hesitate to comment below or visit our support page. Here's to making the web a better place, one site at a time!